Brian J Goggin has very kindly sent me links to his pictures. Brian is not a Romilly owner but was very struck by the elegant design so much so that he took many pictures of Romilly #19 a few of which can be found below, more are on a web site about Irish Waterway History here.
One day, in Mountshannon, a lug-rigged yawl came in towards the quay wall and departed in the direction of Holy Island.The next day, from The Lookout (a viewing point on the far side of the lake near Parker Point), I saw the same boat setting out from the shore. After much googling, I found that the boat was a Romilly, an elegant design which you can read about here.

BJG
If this is your boat please get in touch and tell us a bit about her history and sailing grounds.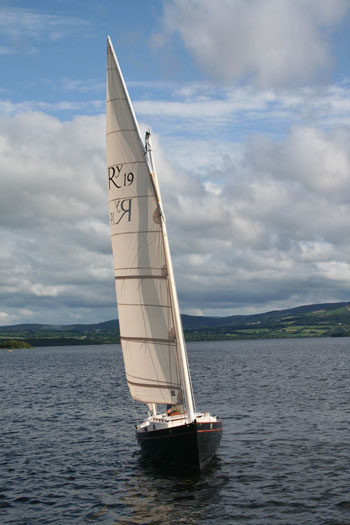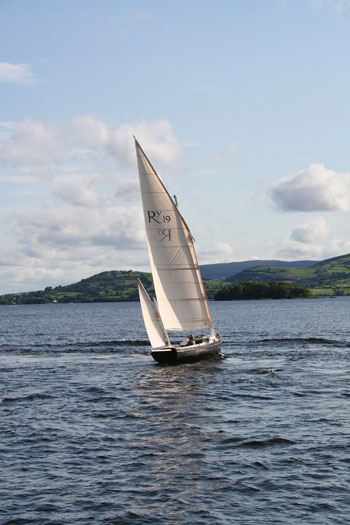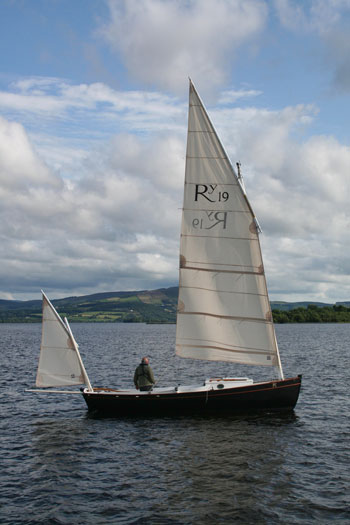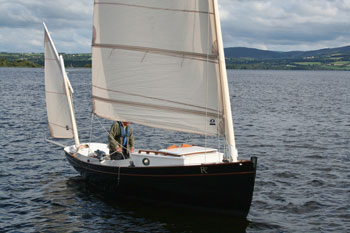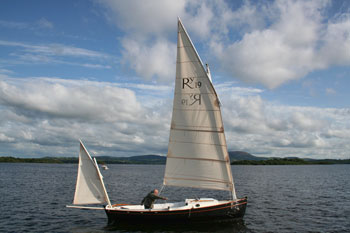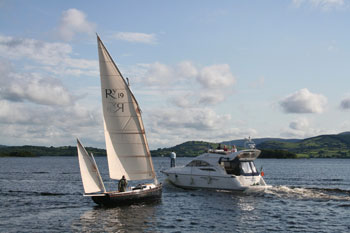 Romilly under sail meets motor cruiser under inconsiderate person!