Rinus Alberti very kindly sent me a set of pictures from the Hiswa show in Amsterdam.
Ad Leeuwenburgh from Concord Beheer has been busy working on an electric drive Romilly adding all sorts of luxury features. Perhaps a little too much luxury for us sailors.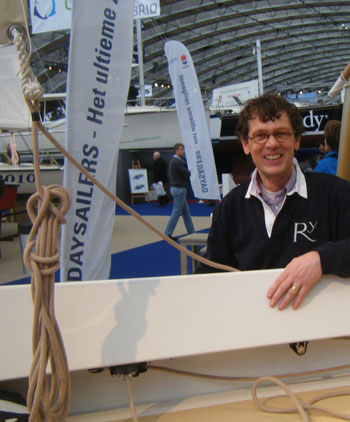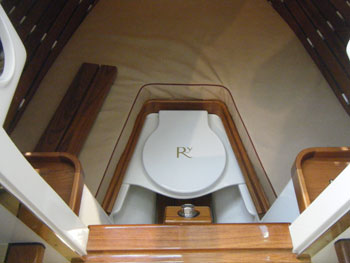 A nicely fitted toilet should suit the ladies. I think most of us would prefer the bucket and chuck method but it takes all sorts. (Not me of course being land locked on a Lake used for drinking water in Manchester).
I wonder if he is going to make those polo shirts available.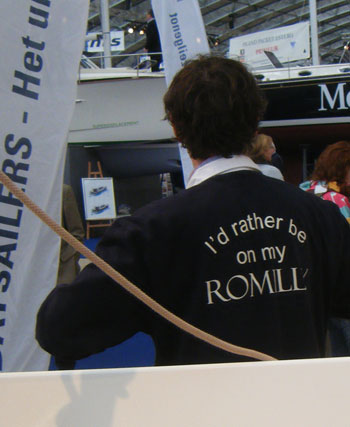 The electric drive is not an inexpensive installation. Rinus reports € 11.100 a little more expensive than a Yanmar inboard.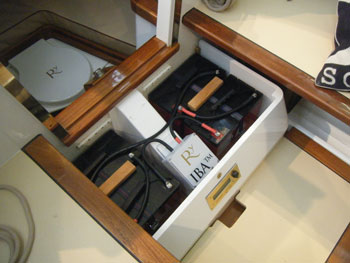 I really like the look of the teak cockpit sole.

A small Honda generator extends the boat's range.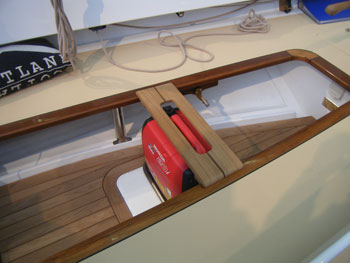 Looks like Ad has taken inspiration from the Mini Cooper roof.