Sometime ago I promised you and some other Romilly-builders to send some pictures of the interior of my Romilly-cabin.
Here they come.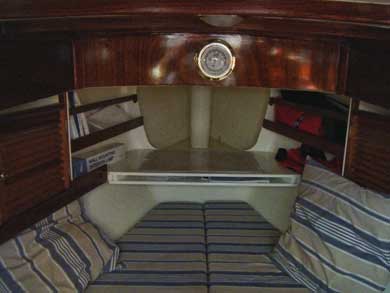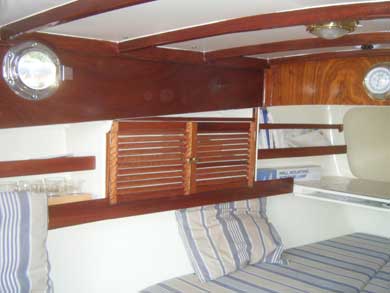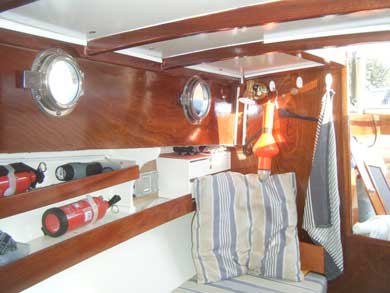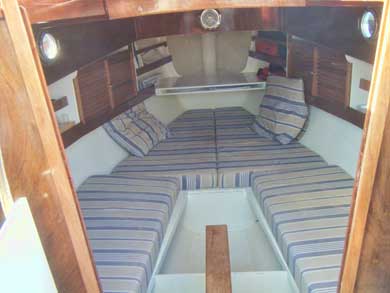 You all know that the Romilly-cabin has a rather Spartan-like interior. But when you build an SPV-Romilly and use the longer variation of the cabin, then there are some chances of getting some more "civilisation" into the boat.
Well, judge for yourselves and take a look at the pictures. I even made a chart-table in the cabin front! And I didn't forget the whisky-glasses.
Rinus Alberti
Skipper of "De Scoonheijt van Oele"
Netherlands