Constantinos Peraticos is building a strip pine Romilly in Perama in Greece.
My Romilly started in late 2004 after I had completed the Golant Gaffer,the hull was built pretty quickly in about 10 months as I was working with a friend mainly late afternoons 2-3 times per week. Then work stopped as I was involved in some other works and started again in late 2006, and as you can judge from the attached pics have not been moving very fast.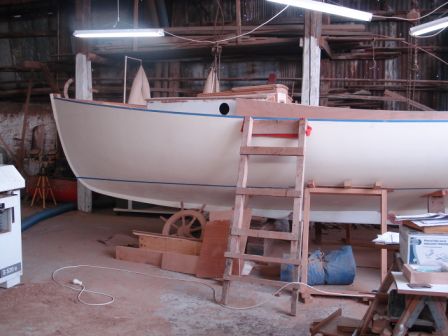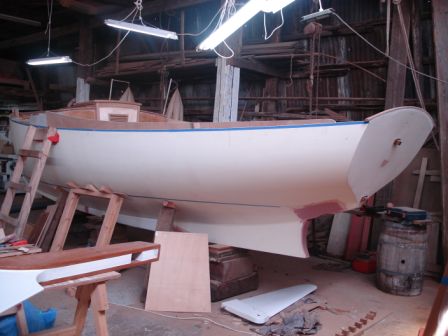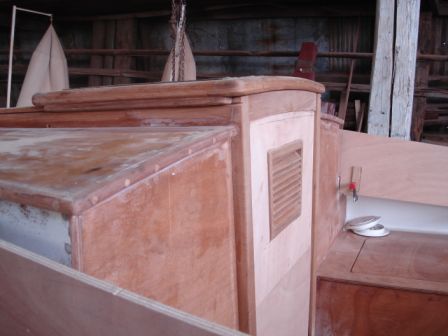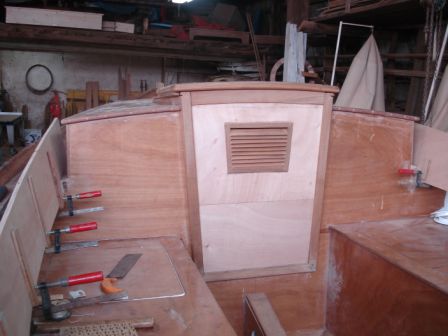 Have to let you know that I had little if any, involvement with boat building before the Golant and little woodworking experience in general, but the boat building has therapeutic qualities on me and this is my excuse for dragging on.
On a more serious note after restarting in 2006 was working on my own and the Romilly although in concept is very similar to the GG, in reality is a much more sophisticated boat to built, look for example to the aerofoil shaped rudder and centreboard which in total may have taken more than six months to build.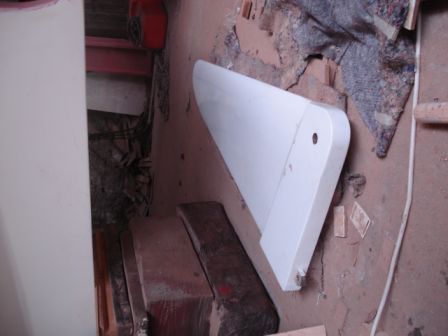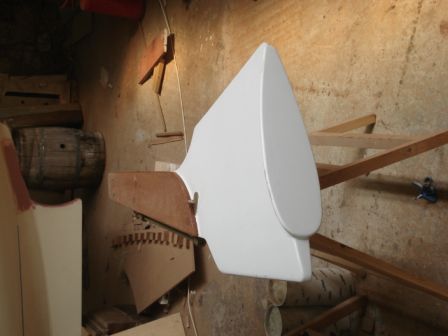 My space is an old leaking shed in Perama (west of Piraeus) where in the old days, all the boatyards where located, the owner in his mid 80's offered me some space in his workshop for a very small rent, the owner has since passed away but I'm still in there trying to finish the boat.
Constantinos decided some time ago to go for carbon fibre spars, as he says "The boat is designed for such" and although the plans allow for wooden spars he feels that it is better to avoid the additional weight. After exhaustive research he established that the original moulds had been sold first to a Dutch builder who subsequently sold them to the company who currently owns them – Cocobee. He has found Cocobee to be very helpful and they are building him a set of spars for a reasonable cost.
The sails where made by Mckillop a UK based sail maker who was recommended by Ed Burnett.
The boat as you can probably guess from the pictures will have 5hp outboard motor.