Ry16 "Swallow" is fast and clean and in a ready-to-sail-away condition, stored ashore inside a heated shed in Cumbria, England.
Selling due change in family and work commitments.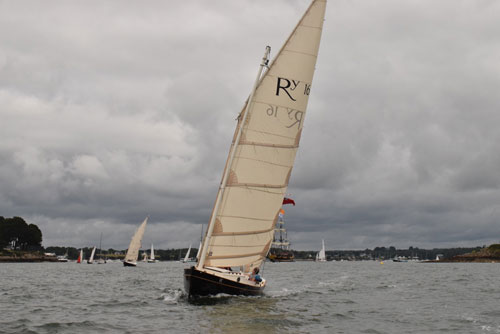 This boat is a delight to sail.
She stands up to her canvas well, and has characteristics of both a dinghy and a big boat.
She is gorgeous to look at!
We have really enjoyed this boat and her flexibility, appreciating her sailing solo (pure) or going out for a picnic daysail with 7 friends aboard, going on expeditions and camping aboard, racing in rallies and festivals e.g Sail Caledonia (Scotland), Semaine du Golfe du Morhiban (France).
I will be proud to introduce the next owner to "Swallow" to set sail in her.
Built in 1999 – Bridgend Boats
Last sail Lake Windermere, Cumbria Oct 2019

Includes: Good braked double-axle trailer and integral launching cradle. Freshly painted.
Anchor w/chain, warps, fenders, sails, running rigging, deck-cover.
Honda 5hp outboard (serviced June 2020 new water impeller, gear oil etc).
Beaching legs.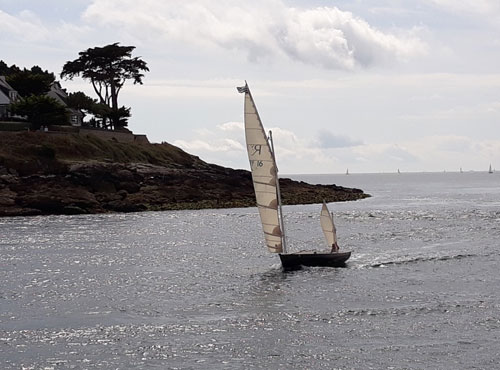 Maintenance works during current ownership past 5 years include:
(w/support from Goodwood Boat Co, Cumbria and Quayside Marine, Lymington)
Aug 2020 Hull scraped, 3x sanded 80/102/240, primer and antifoul.
Teak trim treated Deks 1, Spars, cabin top and cockpit coaming repainted.
Topsides polished and waxed. (see photo).
Centreboard winch and strap -replaced new 2016 (Goodwood Boat Co.)
Centreboard pivot bolt nylon washers added.
Centreboard – shot blast and faired smooth 2018.(Quayside Marine)
Rudder lower bronze pintle and nylon washers – replaced with new 2018.
Rudder stock – split and resealed with epoxy. (Goodwood Boat Co.)
Tiller – split and rejoined with 10 coats clear urethane.
Aft cockpit coaming – replaced.
Cabin – wood step down replaced + grab handles installed.
Masthead fitting – replaced.
Trailer modified and upgraded to twin axle. (Leyland Leisure Trailers)
Very supportive owners group via Roxanne-Romilly website.
I can help with delivery, launch & set up.